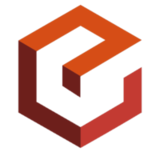 What's your marketing problem?
I need a plan
If your marketing and digital is a bit fuzzy and the phone is not ringing, then our Strategic Marketing and Digital Planning service is for you. Get your marketing, digital and costs lined up and planned into the future. Our planing service includes detailed interview and investigation of your business so we can report the most efficient marketing and digital tactics relevant for your business, market place and budget. It comes with a 100% money back guarantee.
I need more sales
"Queensland's Best Marketing Program" is the culmination of 19 years digital marketing expertise developed by eCentral. If your business is ready to take off, eCentral's unique marketing systems produce amazing results! What's more, we contract exclusively by locality and industry and become your market wide secret weapon. Check the case study for Conquer Termites Northside and the stunning results we can replicate for you.
I need more profile
The eCentral Business Show a powerful marketing program for professionals seeking profile. Join our endearing team of "resident experts" to instantly grow your audience and influence with the power of weekly video interviews broadcast to 19,000+ Linkedin, 100+ media contacts and other social media. If you are an expert seeking sway then the eCentral Business Show is perfect for you.